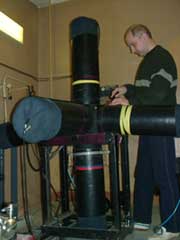 The important objective of NEVOD is the organic combination of education of students and their research activity within the framework of a united training-cognitive process, implemented on the basis of unique detectors NEVOD, DECOR, TEMP and also of the complex of the training-research test facilities:
test bench for study and calibration of the photomultipliers (KALIF);
test bench for investigating zone characteristics of PMT (IZh);
test bench for study and calibration of quasi-spherical modules (SKM);
test bench for study and calibration of scintillation counters and telescopes (SKS);
test bench for measuring of water transparency (STIP).
Basic principles:
active training in the process of conducting scientific studies;
individual tasks, considering qualification and tendencies of the students;
fulfillment of the final tasks by all students;
inclusion of all attributes of real scientific work: weekly planning, attendance at seminars and conferences, preparation of reports and publications (according to obtaining significant results).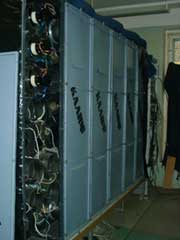 The intense training within the framework of ERC NEVOD begins from 7th semester. A permanent strengthening of the research component of the united training-research process is an indispensable condition. Yearly this individual course is passed by tens of students specializing in the region of contemporary studies of the micro- and cosmophysics.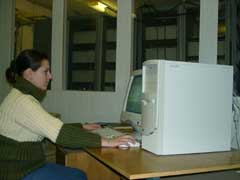 Works of undergraduate and postgraduate students, executed within the framework of Educational & Research Center NEVOD, were many times marked by medals of Russian Academy of Sciences, Ministry of Education, by honorable certificates and other awards at different competitions.